Virtual Reality has featured so much in the gaming industry that enthusiasts are expecting it to soon be an intricate part of it. Mike Zuckerberg is not about to take that sitting down, though. Mark Zuckerberg, Facebook's co-founder and CEO, took
Samsung Mobile World Congress
by surprise when he revealed that already more than a million hours of video has been watched in VR. He also revealed that Facebook has created a team that is set to explore VR's potential beyond games. Ever since acquiring Oculus Rift, Zuckerberg has made known his profound interest in VR.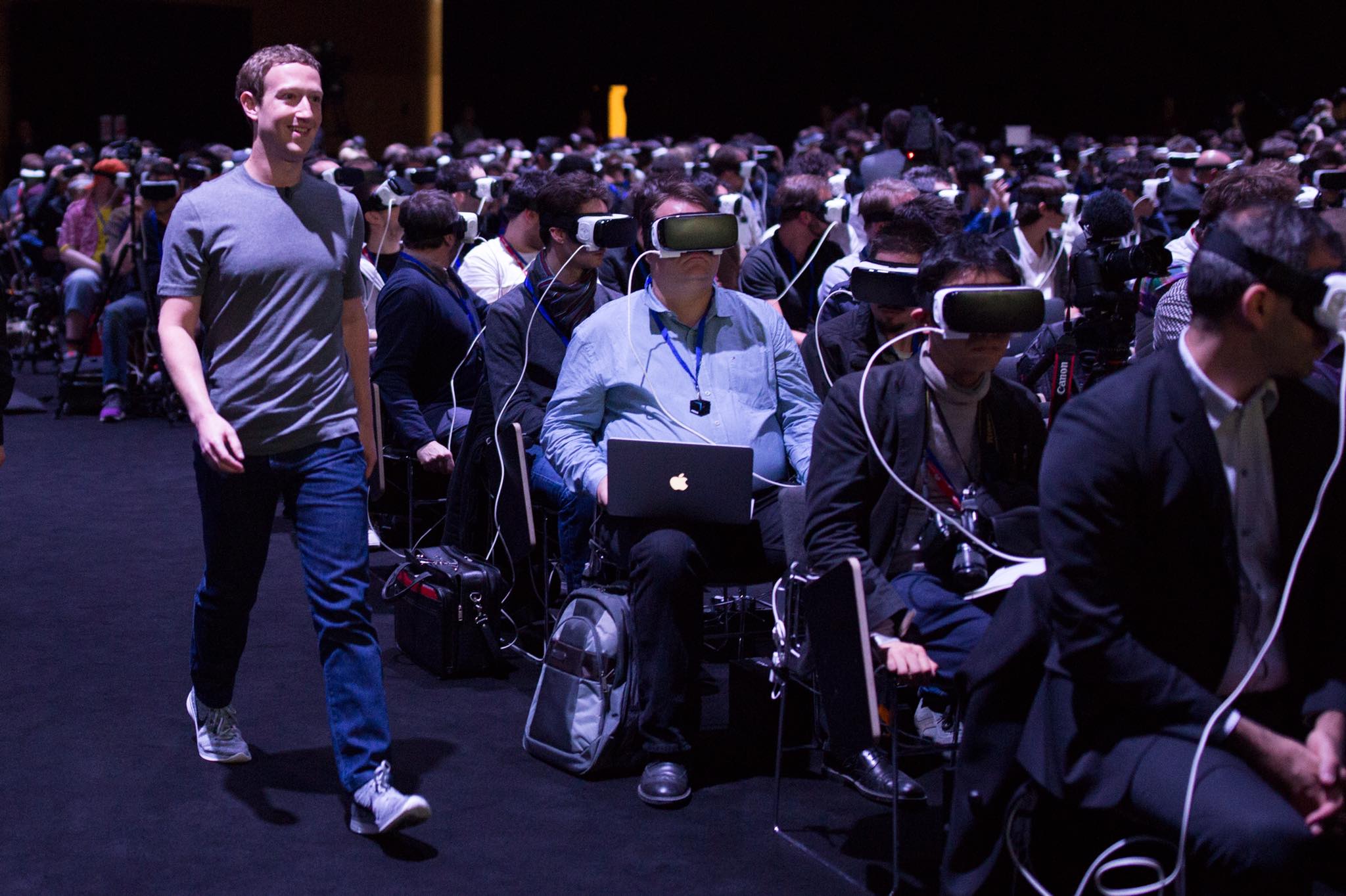 Mark Zuckerberg, during his appearance at the conference, explained that millions of people are already watching 360 videos on Facebook. He added that more than 20,000 of them had already been added while hundreds of them being added daily. The "
Social VR
" team is tasked with other kinds of non-games content for VR headsets. The team will explore how people could connect and share content using the VR technology. They will also explore the long-term possibilities as virtual reality evolves into a computing platform to reckon with.
All the attendees were requested to wear
Samsung Gear VR headsets
that had been placed on their seats. Once during the launch of Galaxy S7 and for the second time during the demonstration of Samsung's new 360 camera. The presentation featured footballers playing keepy-up on a street in Barcelona. The presentation offered a glimpse of what users might do of the moment they lay their hands on the Gear 360. They were all treated to a surprise when they removed their headsets only to be greeted by the sight of Mark Zuckerberg on the stage. His appearance and evangelizing on the exponential of VR highly boosted Samsung's effort in the field. Zuckerberg termed VR as a platform where anybody can experience whatever it is they want to. He expressed his optimist that VR is going to change the way people work, communicate and live. As if to reiterate his sentiments of VR having more applications outside gaming, Mark pictured himself sitting at a virtual campfire while watching a movie in the company of friends from around the world. He also pictured sharing his baby's first steps in 360-degree point of view. It is anticipated that this will become the future of social media and, of course, Facebook. It is also anticipated that Facebook will become be at the heart of this VR future. He affirmed that Facebook's Oculus would work closely with Samsung to build a foundation for future social VR on all platforms.
According to 'The Verge', the "Social VR" team is being led by Daniel James and Mike Booth. James of the co-founder of Puzzle Pirates, an online game while Mike is a former lead developer of "Left For Dead". It's not clear when this team is expected to deliver on its findings. One thing that is for sure though is that Mark Zuckerberg always achieves what he sets his eyes on. Hopefully, this will be no exception. This could mean we could soon be experiencing Facebook in VR.